Cosmetic dentistry is designed to boost the appearance of your smile, which can have serious positive effects on your self-esteem. At Burwell Dental Surgery in Cambridge we believe that everyone deserves a beautiful smile of which they can be proud, so if anything about your current smile is making you unhappy, why not come in to see us for a consultation with a cosmetic dentist?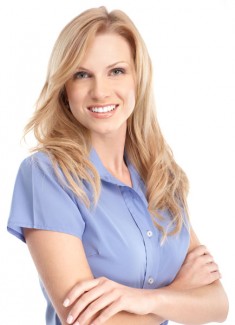 The key to successful cosmetic dentistry is creating results that look as natural as they do beautiful. At our Cambridge clinic our skilled cosmetic team use only the highest-quality materials and the latest proven techniques to create the smile you've always wanted.
When you come into our Cambridge clinic for a cosmetic dentistry consultation, your dentist won't just take your teeth into account, but also your gums, surrounding structures, and your facial proportions. They will find out what your aspirations for your smile are, what you like and dislike about it currently, and will also take lifestyle factors into account in order to design the unique and perfect smile for you.
It may be that you require just one treatment, or you may benefit from combining two or more from our extensive cosmetic dentistry list. Whatever you decide, your dentist will create you a customised treatment plan so that you know exactly what to expect.
Among the popular options at our Cambridge surgery are:
Discreet teeth straightening
Using tooth-coloured cosmetic braces, we can straighten your teeth without the need for obvious metal appliances.
Composite bonding
White filling material is used to repair minor chips and cracks. For more extensively damaged teeth we can create a tooth-coloured crown.
Teeth whitening
One of the most popular procedures in cosmetic dentistry, this treatment safely removes stains from the teeth.