Why Choose Burwell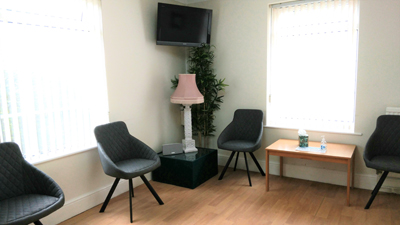 Welcome to Burwell Dental Surgery, a private, independent family dental practice located at the heart of the village of Burwell. We welcome patients from the village and beyond, with many visiting us from Cambridge, Ely and Cambridge, as well as surrounding villages including Exning, Swaffhams, Soham and Reach.
At Burwell Dental Surgery we put patients first. We have a strong focus on preventative dentistry, stopping problems before they start, and welcome new patients of all ages for general, cosmetic and restorative dentistry. Every patient receives a tailor-made treatment plan designed to meet their individual needs.
Our practice has been a member of the British Dental Association's Good Practice Scheme for 10 years, meaning you can rest assured that we meet stringent, nationally-recognised standards of good practice. We were one of the first Cambridgeshire dentists to receive this award in 2006 and all of our staff remain committed to continuous professional development, meaning their skills and knowledge remain up-to-date and enabling them to provide every patient with the highest standards of care.
We are focussed on creating long-lasting relationships with our patients, and are pleased that many who have moved out of the area still come back to visit our dental practice. Our goal is for all of our patients to be happy with the appearance and health of their teeth and gums, and happier with themselves in general. Although cosmetic dentistry is increasingly popular in the news, oral health will always be our primary concern.
Principal dentist Sheetal Jadhav explains: "Nothing makes me happier than seeing patients who were very apprehensive when they first attended gain huge confidence as their treatment progresses.
"The icing on the cake is when they realise that they no longer need extensive treatment, just a simple maintenance plan."
To book your first appointment, contact us today on 01638 741350.
We pride ourselves on our accessibility and the speed with which we can offer a convenient appointment.
However, the vast majority of our patients prefer to book their next check-up and/or hygiene appointments at least 3-6 months in advance, meaning early and late appointments tend to go very quickly. School holidays are also hugely popular so if you need to plan your visits around work or family commitments, please make sure you book well in advance to get the dates/times you want.
To make an appointment, telephone Reception during surgery hours on (01638) 741350, call in to see us at 25 Ness Road, Burwell, CB25 0AA, email 'office@burwelldental.co.uk' or fill out our online form here.
ICO Registration number: ZA359011