At Burwell Dental we want to give our patients a smile to be proud of.
Burwell Dental offers quality specialist orthodontic care to children and adults alike. As technology advances,so do our equipment and methods. Here at our clinic in Cambridge, braces are available in two forms: fixed or removable.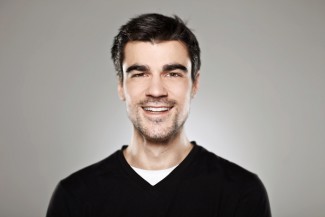 We offer many cosmetic dental services at our clinic based in Burwell, Cambridge, braces included. Our friendly and trustworthy team is happy to help. We offer our expert care and services all for a reasonable cost. We have various payment options for you.
If you live in or around Burwell, Cambridge, braces are an affordable and relatively pain-free treatment which can completely alter and enhance your appearance.
Service with a smile
Do you want to straighten your crooked teeth? Are you looking to boost your confidence and finally have a smile you are happy with? In our clinic we are dedicated to personalised dental care. We hope to make you feel relaxed and comfortable in our state-of-the-art surgery. We offer each patient an individual and personally tailored treatment plan. We will discuss and advise of all treatments and ensure you are receiving the most comprehensive service.
We offer various different options, depending on preference and suitability. You will first attend for an initial consultation with our dentists. Together you will decide on the path of treatment you desire. X-rays and photographs will be taken of your jaw and face. So people require some teeth to be removed in order to make room for the teeth once they have been realigned.
One of the treatments available to you is the traditional wired braces. This involves a mould of your mouth and teeth being made. Brackets are fitted around your teeth and wires are then attached. The wires are gradually adjusted as your teeth move to the desired position.
We are also able to offer a more discreet and faster teeth straightening service. This is in the form of a clear removable retainer. This method is very desirable and more convenient, due to the fact that it is easily removed and cleaned.
If you are looking for affordable, subtle and modern braces in Cambridge, then look no further. Contact us at Burwell Dental and we will be happy to assist.