Cosmetic dentistry covers a wide range of services and treatments, so if you are looking for cosmetic dentistry in Cambridge, it's important to know what is available to you. Burwell dental offer cosmetic dentistry in Cambridge to existing patients, as well as new patients looking for a specific service.
Let's take a look at some of our most popular services for cosmetic dentistry.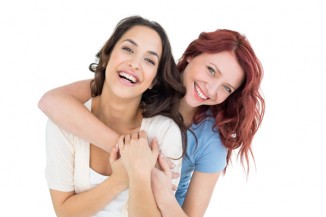 Professional teeth whitening
Power bleaching is one type of cosmetic dentistry in Cambridge that can help make your teeth a few shades whiter. The dentist will place a rubber seal around your teeth to protect your gums and put the bleaching gel onto your teeth and use a bright light to speed up the lightening process. This treatment usually takes one or two hours, and depending on your teeth you may need more than one session. The dentist will be able to advise on this for you.
If you do not want to sit in the dentist chair to have your teeth whitened, it may be possible to whiten your teeth at home. If this cosmetic dentistry treatment is suitable for you, your dentist will give you a specially made mouth tray and some whitening gel. You can usually wear the mouth tray for up to eight hours per day, over a period of about two weeks. However, this does vary from patient to patient, so don't be alarmed if your times are slightly different to this. Whatever happens, it is always imperative that you follow the dentist's advice, in order to achieve the best results.
Removable braces
Cosmetic dentistry is great because there is usually a solution for everyone! Removable braces can be taken out of your mouth at any time. They are made of plastic and usually have wires to encourage the movement of specific teeth. Removable braces are a common cosmetic dentistry procedure, especially if upper teeth need realigning.
Fixed braces
Fixed braces (sometimes called 'train tracks') are fixed in place and not removed from your teeth until your treatment is finished. Fixed braces are glued to your teeth and joined together with a wire, normally popular amongst young people and teenagers, more and more adults are opting to have them as part of their cosmetic dentistry treatment, mainly thanks to the great results they achieve.
Contact Burwell Dental for information on any of our cosmetic dentistry in Cambridge treatments.