Cosmetic dentistry is all about making smile dreams come true. At Burwell Dental Surgery in Cambridge, we will listen carefully to your own individual goals and aspirations for your smile, and will help you to attain them – whatever it takes.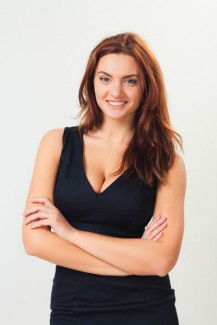 As with many things, the popularity of cosmetic dentistry began in Hollywood, but rapidly spread among the population of both the UK and the USA. At our Cambridge dental clinic we thing that it is excellent news that an increasing number of both women and men are starting to understand and appreciate the real value of an attractive and alluring smile.
A recent study showed that almost half the adult population of the UK are unhappy with the way that their current smile looks to the point they believe it affects their business and personal relationships. This saddens us because at Burwell Dental Surgery in Cambridge we believe that everyone deserves a smile to be proud of. You, too, deserve yours, so if you are unhappy about any aspect of your current smile then why not pop into our Cambridge dental clinic for a cosmetic dentistry consultation?
Cambridge cosmetic dentistry
Just like the perfect job, or the ideal pair of shoes, the concept of the "perfect smile" varies greatly from person to person. Quality cosmetic dentistry is about creating the ideal smile to suit each individual face, and at our Cambridge dental practice we will take the time to get to know you as a person and what your own personal dream smile – yours, just yours and nobody else's.
After your cosmetic dentistry consultation, your dentist will discuss all the relevant treatments to help you achieve that dream. Among the treatments we may recommend are:
Six Month Smiles – A discreet system of braces that quickly correct issues affecting the front teeth.
Teeth whitening – A safe way to remove common stains from the teeth, which must be carried out by a dentist.
Porcelain veneers – These thin porcelain shells can be used to improve the appearance of all kinds of issues affecting the front teeth, including small cracks and permanent discolouration.