Not so long ago it was considered that cosmetic dentistry was only for the rich and famous who wanted to maintain their perfectly white teeth. These days it's becoming far more common for everyday folk to simply pop to their dentist for cosmetic dentistry in Cambridge.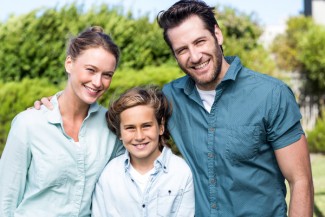 What's more, with advances in skills and technology, it's no wonder cosmetic dentistry in Cambridge is so popular. Let's see what's on offer:
New techniques such as removable aligners and clear braces that are a million miles away from the old fashioned 'train-track' style, metal braces of old
White fillings – No more tell tale black fillings. A variety of compounds now give you that non-metallic white smile.
Veneers – Acting as long lasting 'false nails' for your teeth they can eliminate problems with discoloured or wonky teeth
Teeth whitening – Perhaps the best known form of cosmetic dentistry, it is still popular today. Using custom-made mouth guards, teeth can be whitened over time in the comfort of your own home, or done with a dentist, whichever you prefer.
So what makes cosmetic dentistry so popular?
Well, technology has vastly improved in the last 10-15 years. Injections and sedation techniques have also become a lot more streamline and stress free. We also have the reliability of computerised programs to build 3D replicas of a patient's mouth. This all helps the process stay quick and streamlined.
Cosmetic dentistry in Cambridge is allowing patients to have a set of teeth removed and replaced with natural looking replacements, all in the same day! Thanks to great advances in materials and components the replacements are also looking more natural than ever – great news for patients as no one need ever know.
There's also a greater demand for cosmetic dentistry in Cambridge than ever before. Both men and women are far more self aware about retaining their youthful looks and this is why cosmetic dentistry has seen such a surge in popularity.
So if you want to take care of your looks and keep your teeth whiter for longer, simply get in touch with Burwell Dental Surgery in Cambridge today and ask us about our cosmetic dentistry services and how they can help you.