With braces in Cambridge, you can address issues such as overbites or underbites, incorrect jaw position and crooked or crowded teeth. You can also close gaps between the teeth in the process of rearranging them. The dentists at Burwell Dental can use their experience and technology to predict what the teeth will do.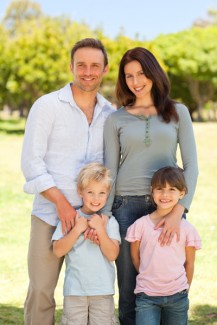 How can braces have a positive impact on your life?
If left untreated, some dental issues can lead to a greater risk of gum disease and plaque build-up. Misalignment of the bite or jaw can cause pain and discomfort in the mouth and in the muscles as far down as the shoulders and upper back. All of these things can be mitigated by realignment using one method of braces or another.
The cosmetic benefits are also dramatic for many patients. When you get braces in Cambridge with us, we can show you before and after pictures so you can see for yourself. The benefits of a well-aligned smile can be more confidence, a healthier smile and a revitalised look.
What are your priorities?
If you want to make the look of your smile a top priority then you dentist can recommend a solution like Six Month Smiles. This method focuses on the front six teeth that are visible when you smile. This means that you can get the results you want in as little as four months, but an average of six. This is just one example of a treatment that meets a certain need. Talk to your dentist about what is important to you.
How can your dentist give you great flexibility?
At Burwell Dental, Cambridge, braces are one of the treatments that we pride ourselves on providing. This is because we offer a wide range of effective treatments meaning that we can offer flexibility to our patients. We also understand the impact that long-term dental treatment can have on your life and we will support you. From the planning stages through the process itself and all the way into aftercare. We hope that, after you have braces with us, you will want to stay a valued patient for many years to come.