Braces are used to realign your teeth in some way. This might mean pushing them back into line or pulling them forward. For some patients, it could involve rotating or pulling teeth down to line up with the others. You may also want to close gaps in your teeth. Whatever result you are looking for, the biological processes involved in teeth straightening remain roughly the same when you get braces in Cambridge.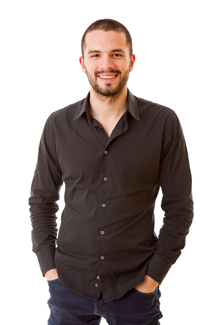 Whichever way you want your teeth to move, they need to be encouraged with gentle force. Consistent pressure sends messages to the body until it responds by allowing the teeth to move very gradually in the required direction. The variations in treatment come from how the force is applied, to which teeth and how long the overall treatment will take.
Types of braces in Cambridge
At Burwell Dental, we offer a range of braces options for your benefit. We work with some of the top dental brands.
Six Month Smiles is one of the companies that we partner with. You may be able to consider this method for your straightening treatment in Cambridge. Braces are often thought of as obtrusive by necessity. This is one of the things that patients think they have to endure in order to have them. Six Month Smiles are designed to be discreet and comfortable. They use brackets and wires that are tooth-coloured and clear so that they blend in with your smile during treatment.
Understanding the process
The first step to braces is a consultation with your dentist. As long as your teeth are healthy then you can consider your treatment options. Your dentist will discuss them with you and take into account any personal considerations you may have. such as budget or time constraints.
Braces treatments can take anywhere from four months to two years to achieve results, with the average treatment time being somewhere between the two. This means you have to be comfortable with your dentist and with what will happen, so you can integrate your treatment into your life as much as possible.
This is a good time to ask your dentist any questions that you have. We are here to help you and give you all the information you need to move forward. This might include a full schedule, breakdown of costs and detailed care instructions for you braces.