There is a common misconception that braces are a treatment for teens alone. However, in recent years an increasing number of adult patients are having teeth straightening treatments, proving that it is never too late to get the smile you have always wanted.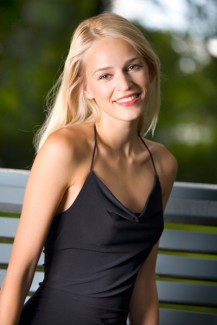 Braces are ideal for correcting both functional and cosmetic issues with your smile. However, braces are often associated with the 'train track' metal appearance. Luckily, things have changed. Modern braces are smaller, lightweight and less noticeable, allowing people of any age to feel comfortable with their appearance while straightening their teeth.
At Burwell Dental in Cambridge, braces come in different types and forms and our experienced dentists can help you decide which will be the best for you based on your specific problems.
Why do I need braces?
Getting braces is a major decision that requires a lot of thought and preparation. The first step is to schedule a consultation appointment with one of our dentists and discuss your concerns and possible solutions. Braces are ideal for patients who wish to:
Straighten crooked, crowded or overlapped teeth;
Realign a poor bite and restore chewing function;
Reposition twisted or rotated teeth;
Fix gapped or widely spaced teeth.
Types of braces in Cambridge
At Burwell Dental we offer both fixed and removable braces. Conventional metal braces use ultra-thin metal wires and metal brackets and can fix most teeth straightening issues. On the other hand, ceramic and lingual braces are more discreet teeth straightening options for self-conscious adults.
If you are uncertain about braces, you can still straighten your smile with removable braces, which are useful at moving either individual teeth or small groups of teeth at a time. Removable braces are very convenient because they can be easily cleaned.
If you're tired of your crooked teeth or if your teenager in need of braces in Cambridge, we encourage you to give us a call today. Teeth straightening is a big decision and one you don't have to make alone. No matter what treatment you choose, our dentists at Burwell Dental are here to make your experience as comfortable and rewarding as we can.